Cybersecurity Commentator and Editorial Board Member for the Journal of Data Protection and Privacy
Cameron is a trusted cyber defence advisor and information security strategist who has worked for the United Nations, governmental and law enforcement agencies, as well as leading multinational corporations. He is a senior advisor within the professional services industry in the London and is focussed on guiding his clients to mature capabilities related to strategic and tactical security initiatives, data governance, threat modelling and harnessing intelligence, adversary profiling, incident response and proactive defence, and devising effective countermeasures to insider threats.
Cameron has also conducted in-depth research into emerging trends in data protection, forensic science, cybercrime offending, terrorism prevention, corruption, and modes of cyber-warfare. He is an author and contributor to books and articles on many aspects of cybersecurity and privacy, as well as a regular speaker on the subject at international conferences and seminars. He holds multiple bachelor and master level degrees in law, behavioural science, international security, policing, intelligence and counterterrorism, in addition to vendor neutral technical certifications and accreditations.
Cameron enjoys working at the intersection of technology, privacy, security and law. A critical friend to business leaders, he excels at building capable teams to deliver services and build products that organisations need to operate safely, competitively and effectively in today's digital world.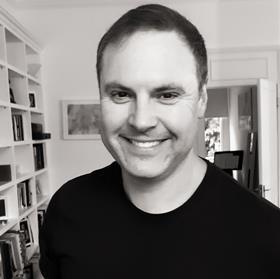 My Sessions
Privacy Enhancing Technologies (PETs): Looking Beyond the Hype and Leveraging the Benefits
29 June 2022, 16:00 - 16:45 BST