Associate Partner, Cybersecurity cloud, strategy & risk IBM A/NZ; Director, Arascina® – Cyber for non-techies; Switch2Cyber – global campaign
Anu is passionate about paving a way to support professionals from diverse backgrounds to contribute in cyber. To achieve this, she is driving a global campaign #Switch2Cyber.
She is a global keynote speaker, podcast guest, author of publications totalling 70+ across 9 countries. She shares practical insights through her unique storytelling whilst taking the audience on a virtual tour around the world.
Anu is known as the Cyber UntanglerTM who advises CxO and Boards with her 20+ years of experience in consulting and industry. She brings her cyber, data, emerging tech, risk, governance & regulatory expertise.
She is a multi-award winner:
2022 Global Power 100 Women in Cyber
2021 Winner Australia's IT Security Champion
2012 Winner of Westpac Banking Group CEO Employee of the Year – advanced risk management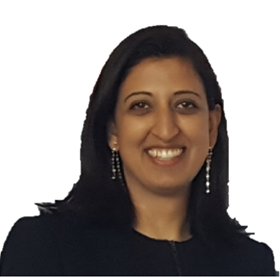 My Sessions
Preventing Supply Chain Attacks: Best Practice

26th April 2022, 13:30 - 14:20 GMT