FIP, CIPP/E, CIPM, Lead Privacy Counsel, OneTrust
Alexis Kateifides is a Lead Privacy Counsel at OneTrust – the #1 most widely used privacy, security and third-party risk technology platform. In his role, Alexis assists with the development of tools and resources that provide privacy professionals with the ability to make informed choices regarding the intricacies of international data protection compliance. Alexis is a Fellow of Information Privacy (FIP) and is CIPM and CIPP/E certified.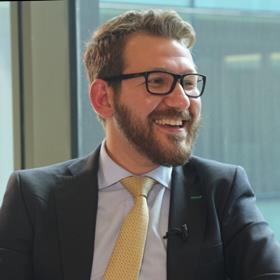 My Sessions
Ask An Expert - Q&A Session with OneTrust
Tuesday 15th February 2022, 10:30 - 10:45 GMT
International Data Transfers: The Future and How Data Protection and Data Security Departments Can Work Together on the Challenges Ahead?
Wednesday 16th February 2022, 15:00 - 15:45 GMT