Leader, Privacy Engineering Center of Excellence, HP
Aaron has over 25 years of global consulting and industry experience with a focus on information security and privacy.
After 5 years leading PwC's Privacy practice for the Western US, he co-founded a consulting and technology company and worked with many Fortune 500 technology companies to help address strategic privacy issues.
More recently, he joined HP, Inc in 2022 where he now leads HPs global Center of Excellence for Privacy Engineering.
Aaron is recognized as a thought leader in the field of privacy and was accepted as a Fellow of Information Privacy (FIP) by the IAPP in 2016.
He has presented at national and international conferences on a wide variety of privacy and data governance topics. He guest lectures on privacy and risk management at the University of Washington.
He has been quoted in publications including the Wall Street Journal and published in the book Using Security Metrics to Drive Action.
Aaron was also a member of the working group that developed ISO31700 – Privacy by Design for Consumer Products & Services, which was published in early 2023.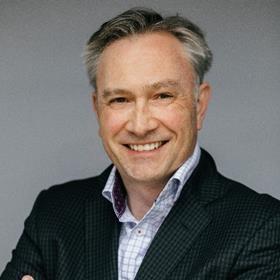 My Sessions
The GDPR's 'Risk-Based Approach': How It Works and When to Use It
25th May, 15:20 - 16:05 GMT