Privacy Specialist, Johnson & Johnson
Sinenhlanhla is an Admitted Attorney with over 6 years post qualification experience, including commercial litigation, commercial contracts, data protection, banking law, insolvency law and corporate law. Sinenhlanhla is furthermore a certified information privacy manager as she obtained her CIMP certification for the International Association of Privacy Professionals.
Sinenhlanhla is currently employed by a global pharmaceuticals and medical devices company as a Privacy Specialist, where she provides day-to-day privacy solutions. Prior to Johnson & Johnson, Sinenhlanhla was an Associate at Adams and Adams Attorneys, the leading IP firm in Africa, where she primarily practiced as commercial and property litigation attorney. Thereafter she employed as a Legal and Privacy Specialist by Mercedes-Benz South Africa.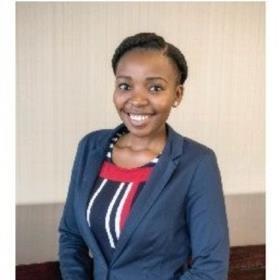 My Sessions
The POPIA and Cookie Compliance
Tuesday 18 January 2022 - 14:00 - 14:45 PM (SAST) | 12:00 - 12:45 PM (GMT)