Founder and General Counsel, SafePorter
Shoshana, FIP, PLS, CIPM, CIPP/E/A/US/C, is a seasoned corporate attorney with a broad global purview and 14 years in data protection. She is also the founder of SafePorter and a Board Member of Inclusion by Design, a nonprofit focused on corporate accountability to DEI assertions.
A U.S. Navy veteran and a data ethics and emerging technology fanatic, Shoshana is a passionate advocate for social entrepreneurship, inclusion by design, and the critical importance of diversity and inclusion in privacy and security.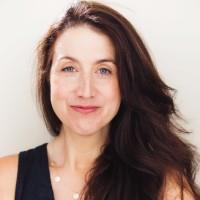 My Sessions
Digital Ethics and Inclusion: Can your company do better?
7 December 2021, 13:30 - 14:20
Diversity and Inclusion Under Scrutiny: Reshaping human capital as part of your ESG strategy
8 December 2021, 15:00 - 16:00