ESG and Energy Editor, Thomson Reuters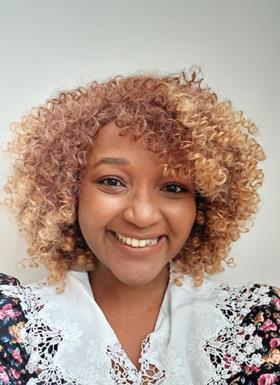 Sharon Kits Kimathi is the ESG and Energy editor at Reuters. She joined the global news agency after a 10-month stint as the Inclusive Economies Editor at the Thomson Reuters Foundation and spent two years as the Editor of Informa's FinTech Futures and Banking Technology magazine – a business-to-business financial publication. Before her time at Informa, she worked as a Deputy Editor at the International Financial Law Review (IFLR)/Practice Insight at Euromoney and a private debt reporter at mtn-i and Global Capital.
She is a law graduate from the University of Sussex and previously worked as a paralegal and compliance associate at Reed Smith LLP and Goldman Sachs, respectively, before changing her career to journalism. Sharon has recently launched the Reuters 'Sustainable Switch' newsletter, which is sent every Tuesday and Thursday, and she's passionate about promoting more diversity and inclusion.