Director, Privacy & Data Protection at Alvarez & Marsal
Skilled and experienced Director within Alvarez & Marsal's Privacy & Data Compliance practice based in London, with a track record in designing and implementing complex privacy compliance programs and developing business-focused solutions to manage privacy risk.
Industry leading experience rolling out several multi-year international privacy change programs and engagements for prominent global companies. Experienced in developing scalable privacy programs and solutions suited to the risk profile, privacy maturity and complexity of organisations and advises clients across a range of sectors including technology, media and entertainment, publishing, education, logistics, asset management, life sciences, retail and insurance.
Significant expertise in working with clients and industry vendors to operationalise key privacy requirements and processes including data flow mapping, privacy risk assessments, privacy by design for products and incident management.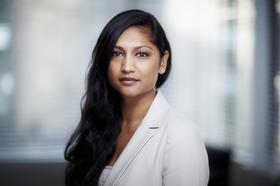 My Sessions
Digital ethics role in ESG: Can your company do better?
7 December 2021, 13:30 - 14:20