Data Protection Officer, Brocacef Groep
Remco Bakker works for Brocacef Group (pharmaceutical wholesale and retail) as an in-house Data Protection Officer. Before joining Brocacef he worked for an IT-company, which offers information systems to general practitioners and pharmacies and SOLV attorneys in Amsterdam, which focuses on IT, Media and IP-law. He holds an LLM in Information Law from the Institute for Information Law at the University of Amsterdam and the CIPP-e and CIPM certifications from the IAPP. Remco specialises in the GDPR, and regularly speaks about privacy governance, privacy by design, international data transfers and risk management.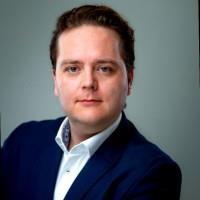 My Sessions
PrivSec World Forum - Amsterdam
Is Google Analytics Banned in the Netherlands?
27 September 2022, 10:00 - 10:30 CEST