Specialist, Privacy and Data Protection, MTN Ghana
Raynolds is a Certified Data Protection and Privacy Practitioner trained on the Ghana Data Protection Law, the GDPR and Convention 108+.
He advises a broad range of private and public sector organisations on regulatory and compliance in the fields of data protection and privacy in Ghana.
Raynolds' experience in data protection extends to facilitating training modules and awareness sessions for organisations and individuals by offering a high level practical understanding of the law, policy and practice as well as tearing apart, the legal, behavioural and technical aspects of data protection in the country.
Raynolds, is a passionate advocate of Data Privacy. He sensitizes the general public on their rights and freedoms as data subjects and points data controllers/processors to their obligations under the law to enable transparency and accountability.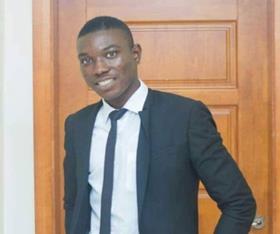 My Sessions
The Growth of Data Protection and Cybersecurity Across Africa
Tuesday 18 January 2022 - 17:00 - 17:45 PM (SAST) | 15:00 - 15:45 PM (GMT)