Associate Director for Diversity, Equity, Inclusion and Race Equality, Rethink Mental Illness
Peter has an extensive policy background in the Home Office, most notably having led on the coalition Government's manifesto commitment on anti-social behaviour reform with the repeal and replacement of antisocial behaviour orders ('ASBOs'). Peter moved into HR in 2015 where he supported the Permanent Secretary's published D&I objectives by designing and launching a multi-award-winning development scheme called 'Access'. In 2017, Peter joined the Metropolitan Police Service on 12-month secondment in a newly created role as the Head of Case-Management (Discrimination Complaints) to lead on a transformation programme to implement their new grievance/discrimination procedure following an extensive investigation into their workplace disputes process by the Equality and Human Rights Commission and a publicly damaging employment tribunal case (Carol Howard v Metropolitan Police Service).
Peter returned to the Home Office to lead on the development and publication of the current D&I strategy – 'Inclusive by Instinct' – before moving to Border Force as a Senior HR Business Partner, which included leading on D&I and leading the organisation's response to the HR recommendations in the Windrush Lessons Learned Review. On completion of this two-year assignment, Peter took on the role of Head of D&I Governance and Assurance for the to set up and lead the PMO and secretariat function for the Home Office's D&I reform programme – including the development of a new D&I strategy. At the same time, Peter was selected to be part of the Windrush Lessons Learned Review Revisit team to support the Independent Reviewer, Wendy Williams CBE on her review of the Home Office's progress on the 30 recommendations in her Windrush Lessons Learned Review – Update Report, which was published on 31st March.
Peter is currently an Associate Director for Diversity, Equity, Inclusion and Race Equality with the leading mental health charity Rethink Mental Health to provide leadership on their D&I and anti-racism programme of work both internally and externally. Peter is an alumnus of the prestigious Civil Service Future Leaders Scheme, a Non-Registered Barrister with board-level Trustee experience and is a mentor with the Patchwork Foundation and BT's Accelerate Leadership Programme.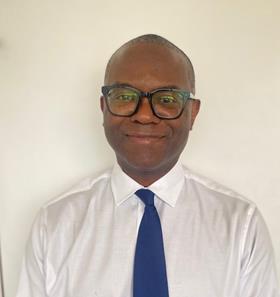 My Sessions
The Rise of Diversity, Equity, Inclusion and Antiracism (DEIA) in 2022: A Critical Component of Your ESG Strategy
8 June 2022, 11:20 - 12:05 BST