Adepeju Adebajo is an experienced NED and CEO who is passionate about helping organizations deliver value and social impact. She holds vast global experience working in development in sectors of Renewable energy, Agriculture, Manufacturing, Financial services, and consulting in Africa and Europe.
Peju has over 30 years of experience in the private and public sectors in Europe and Africa. Revenue responsibilities increased from around $10 million in 2005 to almost $500 million in 2015.
She has also served as a Non-executive Director, Board Advisor, and Chair in various companies. She was named CNBC Africa Business Woman of the Year in 2015, received the Harvard Business School Nigeria Leadership Award in 2013, and was named to Cranfield University's "100 Women to Watch" UK list for 2021.
Peju holds a Bachelor and Master of Engineering (Chemical Engineering) from Imperial College London an MBA from Harvard University and an alumna of INSEAD.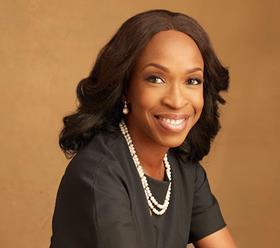 My Sessions
New Expectations for "Active" Board Oversight
7 December 2021, 09:30 - 10:20