Head of ESG Center of Excellence, OneTrust
Pam Fitzpatrick joined OneTrust as Head of the ESG Center of Excellence in 2021. She has two decades of experience in helping businesses operate more sustainability and contribute to social impact and community renewal. Before arriving at OneTrust, Pam was the VP, Sustainability at Macy's, where she launched and led programs in sustainable products, responsible sourcing, and ESG disclosure.
Previously, she was a Senior Director at Gartner, where she launched their supply chain practice's research and advisory services on sustainability and circular economy.
In this role, Pam advised senior leaders in Fortune 500 companies on how to plan and execute sustainability and circular economy strategies, develop governance frameworks, and advance in their sustainability journey.
She has a BA in English from Allegheny College and a Master of Public Administration from Baruch College.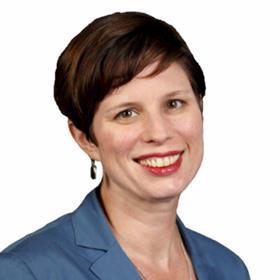 My Sessions
The Sustainability Leader's Guide to Climate Commitments and Disclosure
7 December 2021, 10:30 AM - 11:00 AM