Esq., MCIArb (UK), Managing Partner, Olumide Babalola LP
Olumide Babalola, a current LLM (International Commercial Law with ICT) Candidate at the University of Reading, United Kingdom, is a consummate privacy and data protection lawyer in Nigeria.
His expansive work around data protection has seen him publish the first set of Nigeria's first textbooks on data protection in 2020 and 2021; Casebook on data protection - an editorial compilation of 144 decisions of the European courts on the subject and Privacy and data protection in Nigeria – a peer reviewed monograph on the subject.
Olumide is a consistent speaker on privacy and data protection issues at local and international conferences including: RightsCon in Tunis (2019); the United Nations Internet Governance Forum (IGF) in Berlin (2019); Afritech Conference in Nairobi (March 2020), PrivSec Global (2020); Digila Economy Workshop on Fintech by the European Commission (2021), Privacy Symposium by Unwanted witness in Uganda (2021) and most recently, PrivSec New Normal in London, United Kingdom (2021).
In September 2021, he led the team that worked on a pan-African report on Data Protection Authorities in Africa and in November 2021, on the invitation of African Economic Research Consortium, Kenya, he presented a research paper on 'Data protection legal regime and data governance in Africa' at the Regional Policy Forum on data governance and sound policy making in Africa.
Olumide is the managing partner of Olumide Babalola LP and a member of the International Association of Privacy Professionals, International Network of Privacy Law Practitioners.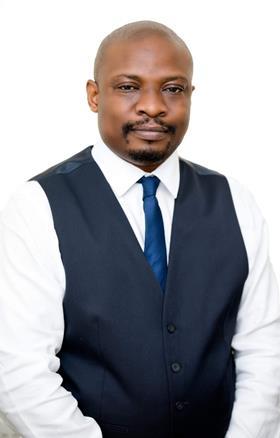 My Sessions
The Growth of Data Protection and Cybersecurity Across Africa
Tuesday 18 January 2022 - 17:00 - 17:45 PM (SAST) | 15:00 - 15:45 PM (GMT)