Trust is a critical aspect of everyone's lives as it dictates what we do, ranging from how we interact with others, what we reveal of ourselves, support networks, to even small matters such as crossing the street. Trust is essential for a high-functioning society, as well as for creating and maintaining a successful business.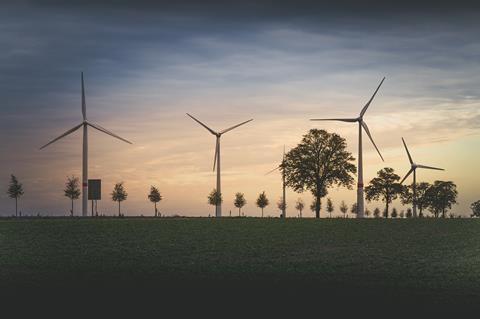 The World Economic Forum recently found that 74% of consumers believe that ethical practices and values are crucial reasons for choosing a brand.
A company that establishes trust finds itself with better public relations but also enables the organization to develop better relationships with its employees, customers, partners/third-parties, and society as well.
Creating an environment built around trust gives people a sense of security and comfort, it allows people to be themselves. Knowing that an organization or business has the best interests of society greatly increases the likelihood of people entrusting the company with personal data or often with their business.
Many companies have begun looking to environmental, social, and governance (ESG) standards and reporting to ensure that the company is following the most up-to-date regulations.
Establishing an effective ESG sustainability program can be extremely complicated so below we have listed six steps for identifying an effective ESG program:
Program Team
The first step and oftentimes the simplest step is to define the ESG program team and establish a governance structure. This will allow the team to be able to work more collaboratively with specified goals in mind.
Hierarchy of Needs
The next step is to determine exactly what needs to be done in the context of ESG and determine how these things should be prioritized. Depending on the type of company as well as current stakeholders, various needs and courses of action must be prioritized over others.
Companies must listen carefully to their stakeholders, customers, employees, etc. to determine what should be a top priority and what could be put on the back burner for the time being.
Establish ESG Standards, Policies, and Framework
Now it is time to establish an ESG reporting framework followed by set standards and policies to ensure that practices and procedures are best aligned with the company's goals and objectives.
ESG Risk Management
This will be one of the more complicated steps as the company must then identify, analyze, and monitor potential risks associated with the new ESG framework and develop measures of mitigation.
Review & Monitoring
Now that ESG goals have been set and processes are established to help reach those goals, progress must be continuously tracked to ensure that the established ESG framework, standards, policies, and procedures are helping the organization reach its target. In addition to this, it is important that the company continuously review what is important to their consumers and employees and pivot accordingly.
ESG Reporting
Now that you have done all the hard work it's time to show the results. Stakeholders, consumers, and employees value transparency and by showing positive results the company can quickly gain trust. This is done through periodic (e.g., annual) ESG reports that are audited by auditors to provide assurance on their accuracy.
As consumers and employees alike are looking to find companies that are worthy of their trust, it is ever-more important for companies to ensure that their ESG programs are effective and have dedicate resources to what matters most, whether it be environmental concerns, ethical practices, social justice, etc.