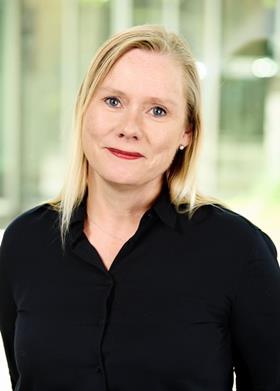 Taking place at RAI Amsterdam on September 27 and 28, #RISK Amsterdam examines the trends and best practices organisations are employing to navigate today's rapidly evolving risk landscape.
Asthildur Hjaltadottir is Chief Sustainability Officer at GRI, where she oversees GRI's own sustainability reporting processes and provides strategic advice across the organisation. She will be at #RISK Amsterdam to discuss greenwashing, and how companies can avoid misrepresenting their environmental efforts and achievements.
Related Session:
Misleading Claims? Identifying and Mitigating Greenwashing Risks - Wednesday 27th September, 15:00 - 16:00pm (CEST) - GRC & Financial Risk Theatre
BOOK YOUR PLACE AT #RISK Amsterdam
We spoke with Asthildur about her professional journey and for an introduction into the themes on the table at her #RISK Amsterdam session.
Could you outline your career pathway so far?
I completed my studies in in my birth country, Iceland, but I have degrees in English language and literature and Political Science respectively. Before joining GRI, I worked for different international organisations in Brussels and The Hague.
When I joined GRI in 2007, sustainability reporting was still a very new and niche practice, and GRI with around 20 staff was very small, almost like a start-up. Back then we had recently launched the G3 Guidelines – the predecessor of our Standards – and were starting up our Certified Training Program. I was at the time part of a team responsible for designing the training materials, setting up the systems, selecting partner organisations etc. But as is the case with small but fast-growing organisations, you end up being involved in a lot of other activities. Looking back, my portfolios have over time included being responsible for our Reporting Services, the Certified Training Program, implementation of donor funded programs, and overseeing our regional offices, located in Bogotá, Hong Kong, Johannesburg, New Delhi, New York, and Singapore.
A lot has changed since I joined and today GRI has over 100 employees around the globe. Currently I am Chief Sustainability Officer and as such responsible for GRI's own sustainability reporting processes, among other things.
What are the warning signs of greenwashing?
We would obviously like to believe that organisations do not deliberately choose to mislead their customers and other stakeholders with inaccurate usage of buzzwords like 'environmental friendly', 'bio', 'eco' and 'green' without explaining this further.
Should that be the case, it could indeed be seen as greenwashing. It is therefore important for business owners to always make sure that they can substantiate any such claims with thorough, transparent and precise information that is readily available for their clients/customers. The absence of such information may raise suspicion and cause reputational damage.
How can customers stay alert to these behaviours and identify genuine efforts to improve ESG credentials?
The power of customers and any other stakeholders, should not be underestimated – also not by themselves. It is often said that "we vote with our wallets" so it's important that they stay vigilant and look behind claims such as the ones mentioned above.
For instance, when using labels or images from well-known certification labels such as FSC, Maritime Stewardship Council and Fair Trade on product packaging, look for the certificate behind the label to ensure this is genuine.
But of course, sustainability does not only concern environmental issues. For brands who claim to be sustainable, consumers and other stakeholders, including investors, should also familiarise themselves with other aspects of their operations, for instance when it comes to their supply chain, are they paying fair wages and taking occupational health and safety seriously?
Hear Asthildur Hjaltadottir debating these issues in the #RISK Amsterdam panel: "Misleading Claims? Identifying and Mitigating Greenwashing Risks".
Join this session to hear our expert speakers on the warning signs and the risks of greenwashing. Learn how to discern between genuine sustainability commitments and mere marketing tactics.
Also on the panel
The session sits within a packed two-day agenda of insight and guidance at #RISK Amsterdam, taking place on September 27 and 28 at RAI Amsterdam.
#RISK Amsterdam unites thought leaders and subject matter experts for a deep-dive into organisational approaches to handling risk. Content is delivered through keynotes, presentations and panel discussions.
Details
Session: Day 1, Misleading Claims? Identifying and Mitigating Greenwashing Risks
Theatre: GRC & Financial Risk Theatre
Time: 15:00 – 16:00pm (CEST)
Date: Wednesday 27 September 2023
#RISK Amsterdam is also available on-demand for global viewing.
Book Your Place at #RISK Amsterdam