Sr. Communications Business Partner for ESG Sustainability, ASML
Throughout her career, Marisa helped and advised companies to determine the best communication strategy on a variety of subjects such as culture change, business updates, market developments, Security and ESG. Known to be a true connector and catalyst, she worked on strategic change communication programs for companies such as Philips, DNV Energy, Essent and currently works as ESG Communications Business Partner at ASML.
As a moderator, Marisa is passionate about getting to the core of the subject, balancing the need for details with bringing the discussion back to a level that helps the audience to connect the dots and identify their key learnings. She helps clarify the key messages and engages the panel members in such a way that the personal side also surfaces during the discussions.
Her broad knowledge of business, passion for making a connection, natural curiosity and personal interest in how companies move to identify their ESG strategies, ensure she will bring the most out the three panel discussions:
Sustainable Business Practices: Balancing Profit with Environmental Responsibility

Does Every Business Need A 'Purpose'?

Identifying and mitigating Greenwashing Risks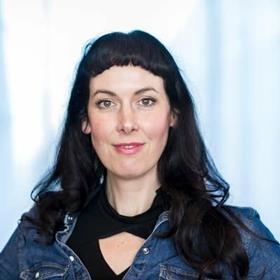 My Sessions
Solving the Sustainable Business Dilemma: Balancing Profit with Environmental Responsibility
Day 1, Wednesday 27th September 2023, 15:00 PM - 15:40 PM BST
Privacy & Security Hub
Does Every Business Need A 'Purpose'?
Day 2, Thursday 28th September 2023, 11:00 AM - 12:00 PM BST
ESG Hub
Identifying and mitigating Greenwashing Risks
Day 2, Thursday 28th September 2023, 12:00 PM - 13:00 PM BST
ESG Hub