Technology and Privacy Lawyer / Director, Norton Rose Fulbright South Africa
Nerushka Bowan is an emerging technology and privacy law specialist, legal innovator and international speaker based in South Africa. She is the founder of the L.I.T.T. Institute (Law. Innovation. Technology. Tomorrow.) aimed at catalyzing change in the legal industry and creating lawyers of the future. She was selected as an #InspiringFifty winner in 2020 (Inspiring Fifty is an initiative aimed at showcasing successful women in STEM).
She has a background as a technology & privacy lawyer for an international law firm in Johannesburg, has work experience in London and Melbourne, in-person speaking experience in USA, Tanzania and Bahrain, and virtual speaking experience worldwide. Nerushka is currently involved in consulting and educating on emerging tech and privacy law issues, as well as the awareness and upskilling of lawyers about the future of law. She mentors future legal innovators through the Allan Gray Orbis Foundation. She is also an angel investor in early stage innovative legal start-ups through the division, LITT Ventures.
During 2020, she was selected as one of six judges globally for the IAPP Annual Innovation Awards, and was a co-chair of the Johannesburg IAPP KnowledgeNet chapter from 2016 to 2019. She is also a Consensus Forum Member of the South African National Blockchain Alliance (funded by the Department of Science & Technology, in partnership with the CSIR), and is a consultant trainer at the Blockchain Academy where she created a course on the legal implications of blockchain and cryptocurrency. Her clients include regulators, banks, law firms, technology companies, conference producers and training academies.
Nerushka is regularly invited to contribute to international and local media on the latest privacy developments.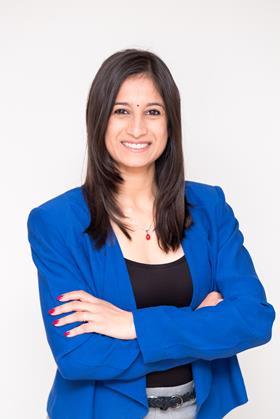 My Sessions
GDPR Compliant? The Extra Steps You'll Need to Take to Comply with South Africa's POPIA
Tuesday 18 January 2022 - 09:00 - 09:45 AM (SAST) | 07:00 - 07:45 AM (GMT)