People & ESG Director, Amoria Bond
Natasha has over 20 years cross-sector experience in managing global operations, organisational engagement, and leading transformation projects, as well as numerous non-profit initiatives. She worked closely with the Amoria Bond Group for several years as an NED, helping develop and implement the Group's Employer Brand, CSR and D&I strategy. She also founded ASCEND – an internal networking-based programme to attract, retain and progress more females employees. A founding member of Programme One with other like-minded industry leaders committed to removing barriers to black talent in recruitment and an early signatory of the D&I Charter, Natasha is a passionate action-led accelerator of change to deliver workplace equality and diversity within the recruitment industry and across the STEM sectors Amoria Bond operates in.
Natasha was appointed to the Amoria Bond Executive Board in 2021 as ESG Director, and her remit has subsequently expanded to governing the Group's Culture and People Strategy. She has spearheaded the Group's ESG strategy and commitments, including a long-term partnership with non-profits including EY Foundation and One Tree Planted to firmly interlock business growth, profitability, and employee progression with sustainable, transparent ESG deliverables. Amoria Bond has planted 45,000 trees planted around the world within just 18 months as they continue to advance their net-zero ambitions. Additionally, Natasha oversees the Amoria Bond Charitable Trust's initiatives, and will return to Peru with the Trust and a team of volunteer colleagues on June 11th to help with building work being funded by the company to extend a children's refuge in a region of Peru they have been supporting through the Charitable Trust for over 10 years including building over 100 houses and two soup kitchens. To date, the Trust has donated over £200,000 to charitable causes.
Natasha has a Masters in Development Administration and Management from Manchester University's Institute for Development Policy and Management.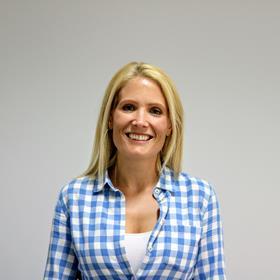 My Sessions
Governance structures: Making sure Senior Management is Collectively Responsible for the Integration of Sustainability'
7 June 2022, 15:15 - 16:00 BST