DEEVI Advisory Group & Research Studies, Managing Partner & Senior Advisor & Adjunct Faculty at Harvard Business Review and Colombia University
NAGARAJA KUMAR DEEVI - Global Banking & Financial Services Executive with 25 years of Strategic Leadership & Board Advisory experience, specialized in Banking & Financial Regulations, Board Governance, Enterprise Risk & Policy Management, ESG Investing & Sustainable Finance, Reputational Risk, Climate Risk, CyberRisk, Data Management and Digital Transformation, advising Global Systemically Important Financial Institutions (G-SIB's).
Currently, Managing Partner at DEEVI Advisory Group & Research Studies and Senior Advisor & Board Member to several Fintech Companies. Part of the Leadership Think Tank on Economic & Public Policy works closely with Academia and research studies at various business schools and university programs.
Thought Leader & Success Coach at Columbia Business School for Chief Financial Officer - Global Strategic Leadership program & Advisor - Harvard Business Review Advisory Council.
NAG is Avid reader, published research papers and speaker at Global risk conferences. NAG supports Women Empowerment and a strong voice for Gender Parity. Support 50% of Women Leadership on Corporate Board seats. And has received the Outstanding 50 Asian American Business Leadership Award for 2021.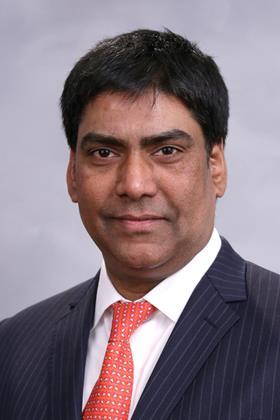 My Sessions
ESG's Role in a Post Pandemic Recovery
7 December 2021, 11:00 - 11:50