Muiris O'Dwyer is a co-founder of TopRiver Partners, a start-up independent directors and consulting office in the funds sector focused on ESG specifically on ESG Reporting for funds.
Muiris has over 25 years experience in financial services in Ireland and the UK. Muiris was the Wells Fargo Bank International (EU HQ) Chief Operating Officer (PCF42), interim Chief Executive Officer (PCF 8) and COO of the Wells Fargo joint venture ACP. Prior to that Muiris was the Head of Origination and Board Director of Royal Bank of Scotland Finance (Ireland).
Muiris is a Certified Bank Director, has a MSc. in Investment, Treasury and Banking, holds both a Bachelor of Business & Legal Studies degree and the CFA Certificate in ESG investing.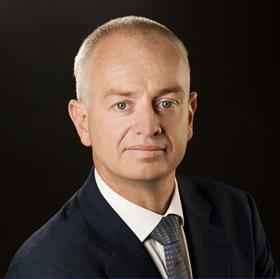 My Sessions
The Reality of ESG Reporting: The Importance of Providing Accurate ESG Metrics to Your Stakeholders
28 June 2022, 14:00 - 14:45 IST