Chief Information Security Officer (CISO)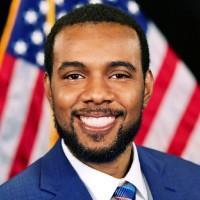 Highly educated and credentialed leader with more than a decade of cybersecurity experience. Specializes in bringing order to chaos, particularly, in government, financial, and healthcare sectors.

Passionate about ensuring cybersecurity knowledge and capabilities are accessable to all. Especially, small businesses and underserved groups such as women and minorities. Strongly believes that diversity and inclusion are the keys to defending the next generation of cybersecurity threats.

Radical change leader. Challenger of paradigms. Crisis response commander. Tinkerer. Architect. Innovative visionary.
Current Role
Company Name: U.S. Office of Personnel Management (OPM)
Job Title: Chief Information Security Officer (CISO)
Start Date: February 2022
Company Industry: Government Administration
Location: Washington DC-Baltimore Area
We lead and serve the Federal Government in enterprise human resources management by delivering policies and services to achieve a trusted effective civilian workforce. OPM serves as the chief human resources agency and personnel policy manager for the Federal Government. We provide human resources leadership and support to Federal agencies and help the Federal workforce achieve their aspirations as they serve the American people. OPM directs human resources and employee management services, administers retirement benefits, manages healthcare and insurance programs, oversees merit-based and inclusive hiring into the civil service, and provides a secure employment process.
Previous Role:
Company Name: U.S. Office of Personnel Management (OPM)
Job Title: Senior Advisor for Cloud and Cybsersecurity
Start Date: March 2021