Chief Information Officer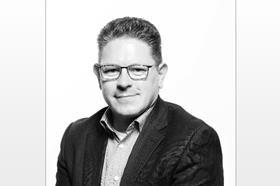 I have over 33 years of broad IT experience. Experience of many different industry sectors (Energy, Pharmaceuticals, Finance services, Retail, FMCG, Insurance). 18 years of working with & managing global teams (both internal & external). For most of my career I have worked in permanent positions, but now working as an interim manager / consultant.
Current Role
Company Name: Global Risk Partners Limited (GRP)
Job Title: Chief Information Officer
Start Date: March 2022
Company Industry: Insurance
Location: West Midlands, England, United Kingdom
GRP provides acquired businesses with operational support for compliance, finance, HR, and IT, and leverages group scale and the quality of our book to forge powerful partnerships with insurers to the benefit of our clients. As a group we provide an ideal environment for entrepreneurial businesses, teams and individuals who wish to grow as part of an independent, strongly capitalised, regulatory compliant intermediary business.
Other Active Roles:
Company Name: WELLBRIDGE CONSULTING LTD | On3 Partners
Job Title: Managing Director | NED CTO (via WellBridge Consulting)
Start Date: June 2015 | August 2018
Previous Company:
Company Name: Inigo Insurance
Job Title: Interim Chief Technology Officer
Start Date: March 2021