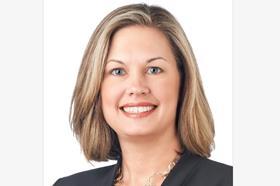 As Executive Vice President, Chief Risk Officer at WSFS, I lead all risk management functions including credit risk management, enterprise risk management, real estate services, asset recovery, legal, internal audit, loan review and regulatory compliance. I have been with WSFS for nearly 23 years, holding many different roles within Internal Audit. In my most recent role as Chief Auditor, I directed and oversaw the continuous development and implementation of a comprehensive and effective Internal Audit Program throughout the organization, including its subsidiary companies. I am a Certified Public Accountant (CPA) and hold a bachelor's degree in Accounting from California University of Pennsylvania.
Current Role
Company Name: WSFS Bank
Job Title: Chief Risk Officer
Start Date: March 2022
Company Industry: Banking
Location: Wilmington, Delaware, United States
WSFS Financial Corporation is a multi-billion dollar financial services company. Its primary subsidiary, WSFS Bank, is the oldest and largest locally-managed bank and trust company headquartered in Delaware and the Greater Philadelphia region. As of December 31, 2021, WSFS Financial Corporation had $15.8 billion in assets on its balance sheet and $34.6 billion in assets under management and administration.
Previous Role:
Company Name: WSFS Bank
Job Title: SVP, Chief Auditor
Start Date: July 2017