Director of Sustainability, Advocate Aurora Health
Monica and her team are responsible for providing vision and leadership in the design and development of Advocate Aurora Health's sustainability strategy. Her team works with AAH's senior business leaders, vendors and manufacturers, and community partners to align and implement the environmental health strategy and to create business, environmental, and societal value.
Monica has over 15 years of experience as a sustainability practitioner and consultant to Fortune 500 organizations, governments, institutions, and nonprofits.
Previously, Monica led and managed sustainability at MassGeneral Brigham (formerly Partners HealthCare) and served as the head of sustainability at Blue Cross Blue Shield of Massachusetts. Most recently, Monica led the NA Health Care Practice for Anthesis, a global sustainability consultancy.
Monica currently serves as a Board Member of Healthy Building Network and is a member of the steering committee for Clean Production Action's Chemical Footprint project.
Monica has a bachelor's degree in Medical Microbiology and Immunology from the University of Wisconsin-Madison, a master's in business administration from Simmons College, and has completed executive education in sustainability leadership from the Harvard T.H. Chan School of Public Health.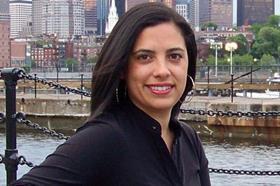 My Sessions
Supply Chain Sustainability and Resilience for the Future
07 December 2021, 12:00 PM - 12:50 PM