Managing Director, Pioneer Consulting Asia
Virat Patel is the Managing Director of Pioneer Consulting Asia-pacific, a management consultancy specialising in digital services. He is based in Singapore. He has extensive experience in business strategy, business planning, product development and market entry. His recent work has focused on innovation in digital services covering enterprises and consumers. He has analysed developments in data privacy and protection, especially in Asia-pacific. As an expert in digital services, Virat has led spoken at conferences and moderated well-received panels.
Virat has a BSc Hon in Electronic and Electrical Engineering and has studied Corporate Finance at LBS. Virat is a Chartered Engineer and a Member of the IET UK.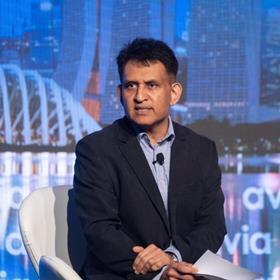 My Sessions
September 23, 2021 8:00AM (BST)
Global Data Protection and Privacy Law Developments: How Ready is China and the World for their new Data Security Law?