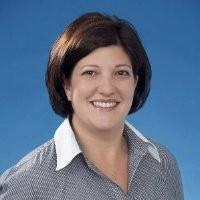 Sponsored by OneTrust, PrivSec World Forum is part of the Digital Trust Europe Series.
Taking place on June 7 and 8 at Park Plaza, Westminster Bridge, London, the in-person event brings together thought leaders and subject matter experts for an exploration of the issues defining the data protection, privacy and security sphere of today.
The event is a must-attend for professionals who are keen to network, learn more, discuss and add expertise to how these sectors are interconnected.
Project Manager at Goldman Sachs, Sally Barnard has been focussed on privacy and data retention topics since 2018, and now manages the Global Privacy Change program at Goldman Sachs.
Sally will be appearing on an exclusive panel debate at PrivSec: World Forum, exploring the rules around international data transfers, and how they undermine the "free web" as we know it.
We spoke to Sally about her professional journey so far, and for insight into the current EU-US data transfer landscape.
Could you outline your career pathway so far?
I've worked for large financial institutions for the past 25 years in many divisions but primarily in a Change Management capacity. I was first introduced to the world of data privacy through the GDPR program and decided that this was a topic I wanted to stick with! I now work within GS's Privacy Office and manage all of our regulatory uplift programs globally as well as provide SME input to our privacy tool development and data governance teams.
Can you describe the current compliance landscape for organisations and businesses as they try to keep up with evolving EU-US data transfer laws?
Complicated! There are multiple areas of regulation to consider as well as different approaches to enforcement from EU regulators which creates additional complexity in trying to understand what is required to be compliant if you operate in multiple jurisdictions.
On top of this we are seeing announcements about other, more political, aspects of data sharing and collaboration between the EU, UK and the US (amongst others) which may change the requirements in this space and understandably creates questions around how much to invest now in complying.
Finally, the UK announced last week they will be introducing a Data Reform Bill to review and overhaul the UK data protection regime which creates a further risk of splintering between UK & EU if the current adequacy decision is revoked.
Don't miss Sally Barnard speaking exclusively at PrivSec World Forum in the panel debate: "International Data Transfers: Are Strict Transfer Rules Creating a 'Splinternet'?"
Also on the panel:
→ Session time: 15:15-16:00 BST
→ Date: Wednesday June 8, 2022
→ Venue: Park Plaza Westminster Bridge, London
PrivSec: World Forum is also available on-demand for global viewing
Register & Get Your VIP Ticket Today!