Vice President Sustainability & Group Affairs na Natura & Co
Marcelo Behar is a sociologist and a lawyer graduated at University of São Paulo, in Brazil. He has worked in many NGOs and as a journalist on Foreign Politics at Folha de São Paulo.
He served the Brazilian government in the Justice (as Chief-of-Staff and responsible for the Brazilian Disarmament Campaign) and Strategic Affairs (as Vice-Minister) Ministries from 2003 to 2009.
He is an executive since 2009, worked in infra-structure and joined Natura in 2013. He is currently the Vice President of Sustainability and Group Affairs for Natura &Co, the global beauty group that comprises Avon, Natura, The Body Shop and Aesop and is committed to address the climate crises, protect the Amazon, defend Human Rights and embrace circularity, all by 2030.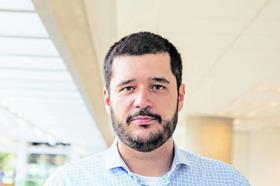 My Sessions
Beyond the Framework: Embedding ESG principles in your Company
8 December 2021, 18:30 PM - 19:20 PM