CEO, Lumen Worldwide Endeavors
Lisa Beth is the CEO of Lumen Worldwide Endeavors, a firm specializing in compliance, governance and ethics consulting as well as executive coaching to improve performance and well-being. She is an adjunct professor of law in the US and Europe. Lisa Beth is a skilled global business partner that has led award winning legal and compliance departments within large public corporations and privately held enterprises.
She does this by strategically aligning resources to create efficiencies and advising the board of directors to further strategic initiatives while mitigating risks in all aspects of the domestic and global operations. She has held corporate secretarial, legal, compliance, ethics, governance and risk positions as an attorney at a Fortune 50 corporation, as the compliance leader of a global travel company operating in 150 countries and as the corporate secretary, chief compliance officer and co-chair of the risk council at a NYSE-listed corporation. Lisa Beth also served with US Securities and Exchange Commission in Washington, DC, in the Divisions of Corporation Finance and Enforcement.
She delights in the art of possibility. In her free time, she is an advisory board member to a women's fashion startup, Alice Riot, she serves on the board of Stages Theatre (a children's theatre) in Hopkins, MN, is part of the organizing committee for the Team Women (MN) annual leadership conference, and is a member of the Board of Directors of the Society of Corporate Compliance and Ethics and the Healthcare Compliance Association (SCCE/HCCA).
Lisa Beth is excited that her forthcoming book is expected to be published in Q3 2021.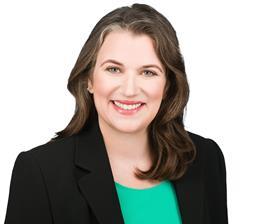 My Sessions
Supply Chain Sustainability and Resilience for the Future
7 December 2021, 12:00 - 12:50
Digital Ethics and Inclusion: Can your company do better?
7 December 2021, 13:30 - 14:20