Risk Advisory Manager at KPMG/ Co-founder Compliance Women Committee, KPMG/ Compliance Women Committee
Lawyer and Risk Advisory Manager at KPMG Specialist in ESG, Compliance, Corporate Governance, Risk Management, Internal Controls, Data Protection, Business.
Co-founder of the Compliance Women Committee.
Professional Master's Master of Laws (LL.M) in International Business Law by Steinbeis University Berlin (Germany)
Master in Law - UNIBRASIL.
Compliance Course - Fordham University
Compliance and International Management Course – Frankfurt University Applied of Sciences
Leadership – The University of Queensland
Post-graduated in LL.M in Applied Business Law by the Faculties of Industry of the FIEP / SESI / SENAI / IEL System.
Post-graduated in Labor Law and Process from the Brazilian Academy of Constitutional Law - ABDCONST.
Postgraduate in Democratic State of Law from the School Foundation of the Public Ministry of the State of Paraná - FEMPAR
Graduated in Law at Centro Universitário Curitiba - UNICURITIBA.
Professor of Corporate Governance and Compliance.
Lecturer, author and organizer of books, as well as several published articles.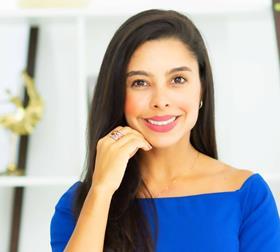 My Sessions
New Expectations for "Active" Board Oversight
7 December 2021, 09:30 AM - 10:20 AM