Director (Barrister) Corporate Crime, ESG Compliance & Investigations at Squire Patton Boggs
Jonathan Chibafa specialises in global investigations, financial crime, ESG compliance and supply chain risk management. Jonathan is also a highly regarded anti-bribery and corruption risk expert. As well as several years at a leading set of barristers' chambers specialising in criminal and regulatory law, Jonathan has extensive industry experience having held senior compliance roles at a FTSE 100 retailer and a multinational pharmaceutical company. He has also worked as a consultant advising several Fortune 500 companies.
He has implemented business integrity programmes for companies under regulatory scrutiny from the US and UK authorities. His expertise extends to advising on sanctions, anti-money laundering, anti-tax evasion, Modern Slavery and broader reputational risk. Jonathan has worked with commercial leadership teams and compliance professionals in more than 40 countries. He has designed risk control frameworks, conducted in-market compliance assessments and advised on risk mitigation in a broad range of jurisdictions, including the United Arab Emirates, China, Cambodia, Russia, Ukraine, Slovakia, Nigeria, South Africa, Vietnam, Poland, Kenya, Cameroon and Ivory Coast. Jonathan has been seconded to the Serious Fraud Office and the Financial Conduct Authority. Jonathan also advised the Attorney General of the Falkland Islands on compliance with OECD regulations and anti-corruption compliance. This included a period of secondment on the islands. Jonathan combines deep subject matter expertise with years of in-house experience, allowing him to provide concise and pragmatic advice. His practical experience is balanced between remediation and preventative work.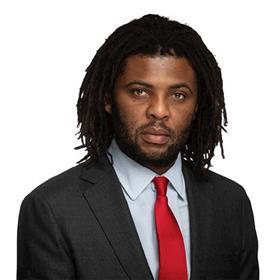 My Sessions
Mitigating ESG Litigation Risks
8 June 2022, 13:25 - 14:10 BST