Founder and managing director, Yangtze Institute of Green Finance
Helen Fu is an expert of MNC corporate & supply chain ESG & sustainability management. she has been worked in Fortune 500 brands as regional senior sustainability leader for many years. With a broad understanding of supply chain social and environment status for apparel, home textile, furniture, food & beverage industries in Asia, Helen has led different sustainability/ ESG projects such as sustainability compliance, animal welfare, supply chain traceability, Green Supply Chain, ESG rating and reporting, etc.
In 2020, as the ESG project leader of Fudan University Green Finance Research Center, Helen worked on the research of how ESG creates value in China. With the background of national 2030/ 2060 carbon neutrality goal/ 14th 5year plan, the research is giving an overview of expectations from different local stakeholders, and forecasting of ESG innovation/ development roadmap in China. As chief editor and co-author, Helen also contributed to the publication of the book "ESG Theory & Practice" .
Since 2021, Helen acts as the executive director or Yangtze Institute of Green Finance. She leads project such as financial organizations carbon neutrality roadmap development, supply chain climate resilience assessment and risk mitigation, pre- IPO ESG assessment, etc.
Helen holds MBA degree from BI Norwegian Business School and Fudan University, also joined the Sustainability Management & Business Leadership Program of Swedish Institute and the Women's Leadership Program of UC Berkeley.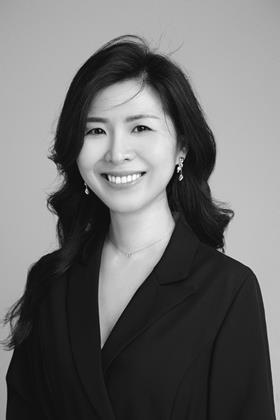 My Sessions
Implementing a Carbon Neutral Roadmap: Applying COP26 learnings in your ESG strategy
7 December 2021, 08:30 - 09:20