Senior Associate, Technology Team, SWART
As an attorney specialising in the fields of data privacy, cybercrime and technology law, Hayley focuses on advising private and public sector clients on governance and compliance aspects throughout the data processing lifecycle including, data protection, privacy management, security and ongoing awareness of local and global regulatory laws including South Africa's POPI Act, the Cybercrimes Act and the GDPR.
She has a keen interest in training and creating awareness amongst the C-Suite and staff personnel on the importance of privacy and implementing sensible compliance measures, as well as advising and collaborating on data protection audits and compliance implementation programmes, policies, data processing arrangements, vendor management, data privacy impact assessments and data subject rights and PAIA requests.
Her fields of practice further extend to commercial secretariat affairs, compliance and IP law.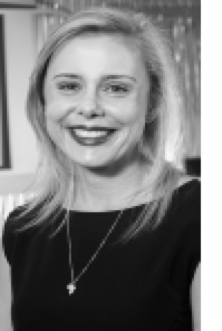 My Sessions
How to Avoid Sanctions Under the POPIA
Tuesday 18 January 2022 - 12:00 - 12:45 PM (SAST) | 10:00 - 10:45 AM (GMT)