Ph.D., Senior Director Human Resources, Chief Diversity Officer, Mississippi County Arkansas EOC
I am a highly accomplished, success-driven Senior Executive with 25 years of success in human resources. My areas of expertise include human resources, diversity and inclusion, risk management, compliance, and performance management. I love challenges that require applying analytical problem-solving abilities. I make every effort to make my employees and clients feel they are the most important person of the day.
I hold a Bachelor of Science degree in Business Administration and a doctorate in Heritage Studies with an emphasis on African American history. I attend online classes, enjoy the outdoors, and meditate on positive thinking in my free time.
Memberships include the Association for Workplace Investigators, Society for Human Resource Management, Northeastern Arkansas Society for Human Resource Management, National Association of African Americans in Human Resources, Alpha Kappa Alpha Sorority, National Association of Black Compliance and Risk Management Professionals, National Council of Negro Women, International Association of Women, and New St. Paul Church.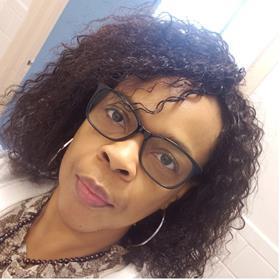 My Sessions
Diversity and Inclusion Under Scrutiny: Reshaping human capital as part of your ESG strategy
8 December 2021, 15:00 - 16:00