ESG World Forum is to take place in the wake of COP26, building on topics discussed at the global summit now underway in Glasgow, UK.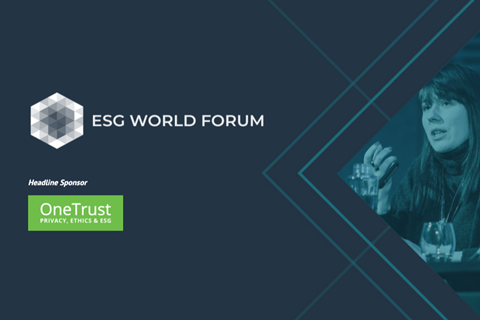 Livestreaming on December 7 and 8, ESG World Forum will deliver insights into the effects that the COP26 conference is set to have on organisations and approaches to business around the globe.
Over two days, ESG World Forum will host a series of exclusive webinars, panel debates and presentations led by some of the world's foremost authorities in Environmental, Social, and Governance.
CLICK HERE TO SEE THE FULL AGENDA
Topics covered at ESG World Forum include:
Heightened Focus on Climate Change Risks
The UK governments states that the UK "will become the first G20 country to make it mandatory for Britain's largest businesses to disclose their climate-related risks and opportunities, in line with Taskforce on Climate-related Financial Disclosures (TCFD) recommendations."
Experts at ESG World Forum will look at what companies must do to meet the requirements of new legislation due to come into force from April 2022.
ESG Goal Setting and Accountability
World leaders are currently debating best approaches to tackling climate change, and ways in which businesses can be both transparent and accountable within their contribution to reducing global warming.
ESG World Forum will pick up on the international discourse and outline what decisions need to be made at grassroots level so that businesses can strategise towards credible, ESG-aligned methodology.
Other topics covered at ESG World Forum include:
Workplace Diversity Under Scrutiny
Reshaping of Human Capital Management
Supply Chain Sustainability and Resilience
New Expectations for "Active" Board Oversight
Accelerating Disclosure and Moving to Assurance and Integration
…and many more!
ESG World Forum
Join ESG World Forum on 7 & 8 December 2021 today and ensure your organisation has the latest advice, guidance and strategies for your ESG programme.
ESG World Forum will be launching in-person events in 2022 as part of the Digital Trust Europe series.