Vice President for Community Belonging & Chief Diversity Officer, Pepperdine University
Dr. J approaches her specialty areas of human diversity, inclusion and belonging with intellectual rigor, methodological soundness, patience, a healing spirit, a love for humanity, and a good natured sense of humor. Her previous academic appointments include faculty member, Assistant Provost for Diversity, Equity, & Inclusion, and Director of the Truth, Racial Healing, and Transformation Center at The Citadel, The Military College of South Carolina.
She has also previously served as a faculty member at Pepperdine's Seaver Business Administration Division, as an Adjunct member of Pepperdine's Graziadio School of Business, and as a faculty member at California State. University Channel Islands and Butler Universities. Her educational background includes a B.S. in Computer Science from Spelman College; and an MBA and Ph.D. in Organizational Behavior from Case Western Reserve University. In 2022, she expects to be awarded her Master of Divinity degree from the Interdenominational Theological Center.
A nationally sought after public speaker, educator, and consultant, she has worked with organizations including, but not limited to: The Cleveland Clinic, The University at Albany and The Cleveland Indians.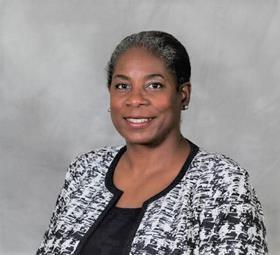 My Sessions
Diversity and Inclusion Under Scrutiny: Reshaping human capital as part of your ESG strategy
8 December 2021, 15:00 - 16:00