Founder & President, Resiliti
Debra Sabatini Hennelly helps executives and boards create cultures of integrity and inclusion, which are essential to organizational resilience and the resilience of their people. She uses stakeholder-focused frameworks for managing compliance, ethical and ESG risks and opportunities and helps integrate them into operations and culture.
She also coaches ethics and compliance professionals, helping them lead effectively and develop strategies for personal resilience.
For more than 25 years, Debbie has been creating innovative approaches to managing compliance and fostering ethical leadership—from boardrooms to break rooms—with organizations ranging from small entities to some of the largest multinationals. Her expertise is rooted in her multi-disciplinary training, cultivated through the insights and lessons learned from her decades of in-house leadership and consulting roles. Her passions for learning, teaching and "connecting the dots" fuel her ability to inspire authenticity, engagement and accountability.
Debbie founded Resiliti in 2004 (originally, as Compliance & Ethics Solutions), to provide consulting services and experiential learning, with a focus on values-based codes of conduct and holistic risk management. With her talented colleagues and comprehensive suite of services, they help bring to life organizational values and a culture that supports the ideas, perspectives, courage and dignity of each individual in a team and across an organization.
Debbie has served as adjunct faculty for BP, facilitating small-group workshops in ethical leadership, as well as leading interactive learning for other organizations with their employees, managers, senior executives and board directors.
Debbie has also served as general counsel and chief compliance officer for two chemical companies, Sonneborn and PeroxyChem.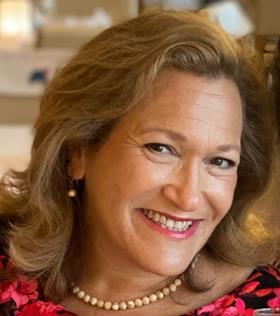 My Sessions
Future Trends: Shining a light on Sustainability Policy and Regulation
8 December 2021, 13:30 - 14:20
Beyond the Framework: Embedding ESG principles in your company
8 December 2021, 18:30 - 19:20