ESG & Sustainability Director at Keensight Capital
Ana is a Director at Keensight Capital, a European Growth Buyout investor with deep expertise in Technology and Healthcare. She is in charge of ESG and sustainability-related strategy and implementation for the Management Company and across the funds' portfolio companies. She brings over 12 years of experience in sustainable business strategies and responsible investment worldwide.
Prior to joining Keensight Capital, Ana held the position of Senior Manager at EY, specialising in ESG and Sustainable Finance with a focus on responsible investment.
Her areas of expertise range across a wide spectrum of ESG & sustainability topics: ESG Strategy, ESG Governance, Impact Investment and SDG, Sustainability reporting frameworks, Climate change, Human Rights due diligence, ESG KPI data management, among other subjects.
Before this position, Ana was an International Affairs and Sustainability Manager at Atrevia, working on a diverse set of projects related to sustainable development, Corporate social responsibility, communication and stakeholder management, for international multilateral financing organisations and private European companies.
She holds a Law Degree from Pontificia Universidad Catolica Madre y Maestra (PUCMM) and an MBA from EAE Business School. Also, she has the CFA ESG Investing certification from the CFA Institute.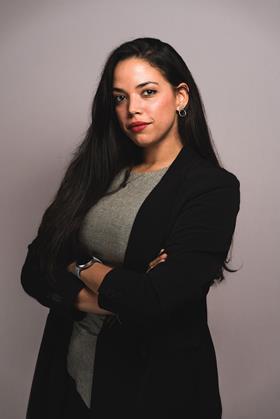 My Sessions
The Business Case for Integrating ESG
7 June 2022, 11:20 - 12:05 BST