Managing Director, Global Head of ESG, Real Estate, DWS
Aleksandra (Sasha) Njagulj is the Managing Director, Global Head of ESG (environmental, social, and governance), Real Estate at DWS group. She is responsible for ESG integration across global real estate portfolios. Sasha is an accomplished ESG expert with over 20 years of practical experience in architectural design, design management and the sustainable built environment. In her previous role with CBRE Global Investors, she was Global Head of ESG with overall responsibility for developing and communicating global sustainability priorities and strategies across all business lines. Prior to this, Sasha was head of the Sustainability, R&D and Innovation department at Bouygues U.K.
Throughout her career, Sasha has built a reputation both professionally and personally for championing the cause of responsible real estate investment. She received the UK-based edie 2020 Sustainability Leaders Award for Investor of the Year for an ESG programme she designed and delivered for CBRE.
In addition, Sasha was awarded the global 2020 GRESB/BREEAM Individual Leadership Award, recognising strong leadership and commitment in the field of sustainable development. In 2021, she won the global Future Proof Real Estate Woman award as a leader in applying digitalisation, technology, open innovation and sustainability to create a better built environment.
A qualified architect, Sasha holds a Master's degree in Architectural Design from the University of Belgrade; a Master's degree in Sustainability Leadership from the University of Cambridge. She is a BRE Academy fellow and sits on the INREV ESG Committee and the ULI Sustainability Council.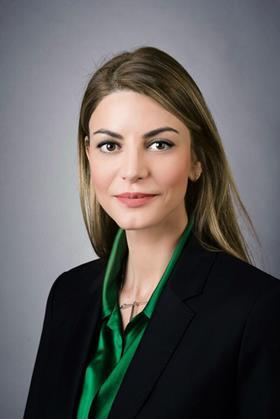 My Sessions
Future Trends: Shining a light on Sustainability Policy and Regulation
8 December 2021, 13:30 - 14:20