Governance Cybersecurity Manager, ITAU
Cyber Security & Privacy Governance Manager at the largest bank in Latin America, responsible for managing and monitoring projects related to Cyber Security, Privacy and Data Protection controls.
Has acted as Data Protection Officer (DPO) in one of the largest Database Managers in Brazil. She has extensive experience in Information Security Governance, leading the implementation and support of ISO27001 (International Information Security Management Standard) and ISO27701 (International Privacy Management Standard) certifications.
She has over 17 years of professional experience working in the Consulting segment focused on IT Governance Risk & Compliance, Agribusiness Industry, Credit Bureau and Financial System. International experience in Internal Technology Audit activities.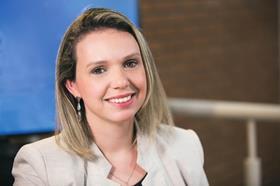 My Sessions
Habeas Data: The Developing Latin American Privacy, Data Protection, and Security Landscape
Wednesday, 26 January, 13:00 PM - 13:45 PM (Brasilia Time) | 16:00 PM - 16:45 PM (UK Time)