LL.M, Ph.D., Legal Counsel, BNLS Law Firm
Vanessa Albuquerque is a Data Protection and Privacy specialist lawyer at BNLS Law Firm, where she focuses on risk analysis and compliance of foreign-invested companies in mainland China. An innovative lawyer with 7+ years of experience, Vanessa has been concentrating on matters related to data protection and cross-border transactions over the last few years.
Having lived in China for almost six years, Vanessa has assisted foreign companies entering the Chinese market, understanding the normative environment, and designing specific compliance strategies based on the Chinese regulatory framework.
She has a masters' degree in international law and Chinese law from Wuhan University. She is currently conducting her Ph.D. research on regulatory issues regarding cross-border transfers of personal data at Shanghai Jiaotong University.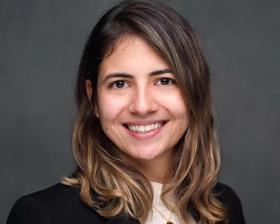 My Sessions
Are You a Critical Information Infrastructure Operator?
Tuesday 15 March 2022 - 12:30 - 13:15 PM (CST) | 04:30 - 05:15 AM (UK Time)