Tony Wicks is an independent consultant specialising in the area of regulatory compliance and payments. For over 20 years, Tony has built technology products to help firms respond to regulatory requirements and solve challenges relating to financial crime compliance in the areas of AML, fraud prevention, and sanctions.
He previously held roles as Head of Financial Crime Compliance at SWIFT and led their strategy on FCC and data, was Head of Product Marketing at NICE Actimize, and was Head of Product at Ominicision, a startup focused on regulatory assurance.
Tony believes that great compliance products are created collaboratively with customers in response to common problems, that shared market issues require common solutions, and that technology, data, and analytics are enablers, not differentiators. Tony's aim is to help customers understand their business, generate value, improve efficiencies, manage risk and maintain compliance.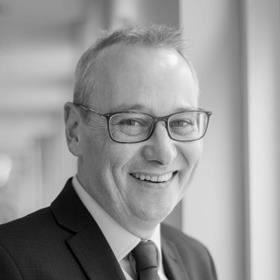 My Sessions at FinCrime Global
Deploying AML RegTech to protect the system: What are the data, AI/ML success stories and what RegTech/SupTech relief is on the horizon for firms?
26 January 2022, 12:15 - 13:00 GMT