A new report is shedding light on the financial crime threats that compliance teams can expect to face through the months ahead.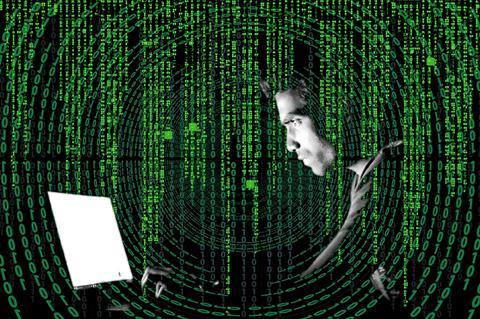 The study, released by global data technology and financial crime detection company, ComplyAdvantage, is designed as a strategic roadmap for compliance officials.
The "State of Financial Crime Report" lays out the emerging threats that governments and financial institutions will face in 2022, and holds prescriptive recommendations for how compliance teams can respond, and ensure they're able to act proactively.
Areas of concern identified include:
Suspicious Activity Reports (SARs)
SARs numbers are rising, with the continued volatility of the financial crime landscape, alongside the rapid rise in new technologies and payment methods, reflected in the 2021 survey.
The majority (80%) of firms surveyed said they filed more SARs through last year, compared to 70% who said the same in 2020. Almost a third of respondents (31%) said they filed 10–20% more SARs in 2021 compared to 2020.
Cybercrime fears on the increase
Cybercrime is overtaking fraud as the top predicate offence of concern: When asked about the predicate offences being screened against, there was a notable drop in concern about fraud — 61% of respondents cited this in 2020, compared to 37% in 2021.
Geopolitical hotspots heat up
China, Russia and North Korea were noted as the top three countries that firms globally are most concerned about.
Crypto is entering the mainstream
Cryptocurrencies and virtual assets became the norm in 2021, with just 2% of survey respondents saying that they are not considering crypto services and never will.
In reaction to the results, Charles Delingpole founder and CEO of ComplyAdvantage, said:
"Reports are great but avoiding regulatory fines or business shutdowns is even better. As a company focused on counter-risk intelligence, we will continue to share our insights, so that our customers, partners and the greater FinTech ecosystem can protect their businesses from unwanted financial crimes.

"As the tide of new financial services is on the rise, so is money laundering and related crimes. Informed teams that are able to assess the known risks in the year ahead will be best placed to protect the integrity of their businesses," Delingpole added.
Commenting on the findings and the financial crime outlook for the coming year, Tom Keatinge, Director, Centre for Financial Crime & Security Studies at RUSI, said:
"2022 will prove to be yet another challenging year, given the digital acceleration caused by the pandemic, the continued pace of innovation and market adoption of crypto services and the ever-changing sanctions landscape ignited by ongoing geopolitics."

"Counter-risk intelligence will be a key element in ensuring the FinTech community remains current on the multifaceted threat trends that will confront their businesses," Keatinge added.
The report was based on a survey and selected interviews conducted in November 2021, and shared insights and observations from 800 C-suite and senior compliance decision-makers who participated from North America, Europe, and Asia-Pacific.
Respondents represented a range of organisations across enterprise banking, investments, crypto, insurance and FinTech.

Financial Crime is a complex, multi-faceted and ever evolving global issue which has become increasingly sophisticated in nature.
FinCrime Global will return on 5th & 6th April 2022 for 2 days of expert insight, guidance and debate to help inform financial and banking professionals and senior practitioners working within the financial crime sector.
Bringing together over 50 thought-leaders that are committed to fighting financial crime and lead the way on how we can do this better, more efficiently and effectively.