Keeping you up to date on the latest news and trends across the governance, risk, and compliance (GRC) sector.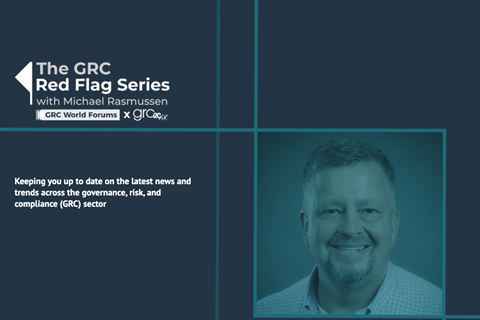 The GRC Red Flag series will identify and debate the current & future critical risks and regulatory changes that can impact businesses.

A regular monthly livestream series
GRC in the news
A 30 minute fireside chat with special guests
A 30 minute panel discussion with special guests
The GRC landscape continues to change as organizations navigate the effects of Covid-19, the Biden administration's focus on regulation, the ongoing aftermath of Brexit and an increased focus on ESG.
Unprecedented changes in lifestyle during the coronavirus pandemic have led to an acceleration in shifts in criminal behaviour, businesses have made racial justice, diversity and inclusion pledges and US banks face climate stress tests.
Today, GRC is everyone's business and this series, led by Michael Rasmussen will shine a spotlight on the governance, risk management and compliance (GRC) trends that will shape the agendas of the C-suite, in particular; CEO's, CFO's, CISOs, CIOs, CRO's, CPO's and CTOs in 2021 and beyond
Moving Beyond Risk Resiliency to Risk Agility
February 17th, 15:30 - 17:00 GMT + On-Demand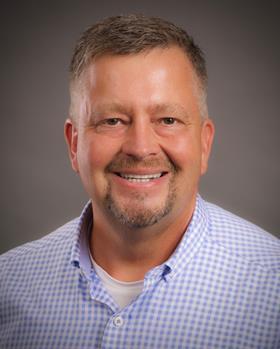 Introducing Michael Rasmussen
Michael Rasmussen is an internationally recognized pundit on governance, risk management, and compliance (GRC) – with specific expertise on the topics of enterprise GRC, GRC technology, corporate compliance, and policy management. With 27+ years of experience, Michael helps organizations improve GRC processes, design and implement GRC architecture, and select technologies that are effective, efficient, and agile. He is a sought-after keynote speaker, author, and advisor and is noted as the "Father of GRC" — being the first to define and model the GRC market in February 2002 while at Forrester.
Michael has contributed to U.S. Congressional reports and committees, and currently serves on the Leadership Council of the OCEG and chairs the OCEG Technology Council, OCEG Policy Management Group, and the OCEG GRC Architect Group.
Michael is quoted extensively in the press and is respected for his commentary on broadcast news channels. He is an Honorary Life Member in The Institute of Risk Management for his contributions to risk management and GRC. In June 2007, Treasury & Risk recognized Michael as one of the 100 most influential people in finance with specific accolades noting his work in "Governance and Compliance: Saving the Planet and the Corporation" and as a "Rising Star in Rocky Times: Corporate America's Outstanding Executives."
Prior to founding GRC 20/20 Research, Michael was a Vice-President and 'Top Analyst' at Forrester Research, Inc. Before Forrester, he led the risk/compliance consulting practice at a professional services firm, and prior to that has specific experience managing compliance and risk within commercial organizations.
Michael's educational experience consists of a Juris Doctorate in law and a Bachelor of Science in Business. Michael is currently pursuing a Master of Divinity at Trinity Evangelical Divinity School with a research focus in ethics and church history. He is a GRCP (GRC Professional), CCEP (Certified Compliance and Ethic Professional), and a CISSP (Certified Information Systems Security Professional). OCEG has recognized him as an OCEG Fellow for his contributions and advancement of GRC practices around the world.
Content Calendar
The GRC Red Flag series with Michael Rasmussen will take place on the 3rd Thursday of every month, running from 16:30 to 18:00 GMT*
| Date | Red Flag Theme | On Demand |
| --- | --- | --- |
| 20th May 2021 | GRC Orchestrate | Watch On Demand |
| 17th June 2021 | Putting the G in GRC - the role of the board in GRC | Watch On Demand |
| 15th July 2021 | Operational Resiliency and the Future of Risk & Resiliency Management | Watch On Demand |
| 19th August 2021 | Navigating Privacy Regulations in 2021 and Building a Privacy Program | Watch on Demand |
| 16th September 2021 | ESG and its Role in GRC | Watch On Demand |
| 28th October 2021 | Aligning Risk & Performance Management | Watch On Demand |
| 17th February 2022 | Moving Beyond Risk Resiliency to Risk Agility | Find out more |
| | | |
*The GRC Red Flag Series will focus on current affairs, topics and times are subject to change