Managing Director, Epiphany Enterprises
A well-respected Chairman and Director, with 30+ years of senior experience in various sectors (including Energy, Infrastructure, Transportation and Private Equity) across the EMEA region.
Until very recently, Yanos was the Chair of the BoD of DESFA, the newly privatised, but still regulated Gas Transmission System Operator in Greece, where he oversaw the company's transformation from a public enterprise to private, and from a local business model to international, while improving its corporate governance framework and ESG strategy.
Previous roles included membership of Board-like senior executive teams (top 1%) at regional and global levels within Shell and Vestas, a Global Sales role for a US-based, PE-backed nanotechnology company and CEO of Hellenic Railways. He has managed large P&Ls (> 1 bl €) and complex KPIs, led major change projects, including major organisational and cultural transformations, financial and performance turnarounds, introduction of new products and services, new market entries etc. He has led, mentored, and coached large and diverse teams, operating (virtually) across different functions, and distributed in various locations, countries, and cultures.
Besides his Board directorships, Yanos is also active as a Guest MBA / Exec Ed speaker, corporate governance and leadership development course leader, mentor, and coach, working with the UK's Institute of Directors, New Energy Business School in NL, and other training organisations.
Yanos has a PhD in Physics from Durham University (UK) and he recently obtained his CFA-accreditation in ESG investing.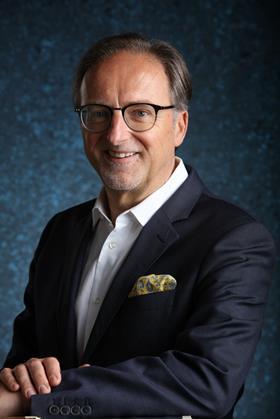 My Sessions
The Role of ESG in Risk Management and Governance
Stream 2, 25 January 2023, 11:30 - 12:15 GMT