MBA, Consultant, Lawyer, Founder of/Head at Merlys.uk
Verena Charvet is a sought-after regulatory specialist and ESG expert.
Bringing some 30+years direct ESG experience, she is in demand as an advisor, consultant and international speaker on financial regulation and ESG. She runs a series of in-house and public regulatory and ESG workshops.
Verena stands out from many other consultants, lawyers and experts in the field, because under one umbrella she combines Industry-specific legal and advisory know-how coupled with hands-on commercial experience gained in-house in funds and banking.
Delivering strategy, advice, implementation and legal advice directly to funds-sector firms and providing expert advice and support to Law Firms, Accountancy Practices and other Consultancies, Verena's specialist areas are:
regulated and unregulated UK and international funds, with an emphasis on fund authorisation and fund structures particularly those with ESG strategies;
fund governance;
re-structuring of Funds;
authorisation and distribution of Overseas Funds in the UK;
distribution and registration of funds globally;
chairing Fund Boards, Fund EGMs and AGMs.
Published in Butterworths, Verena is engaged internationally as a Regulatory speaker on a wide range of matters – particularly in ESG
Together with her Merlys team of funds-sector specialist consultants, she helps clients across the 4 key areas of Regulation, ESG, Governance and Inclusion, Diversity & Culture.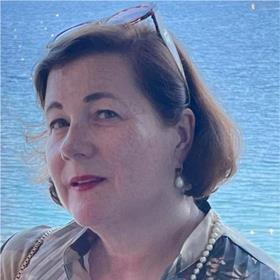 My Sessions
Measuring DEI: The Data behind Workplace Diversity
16 November 2022, 14:15 - 15:00 GMT