Chief Risk Officer, New Payment Platforms, Mastercard
Tim is the Chief Risk Officer for Mastercard's New Payment Platforms and leads Risk Management across the Product divisions of Mastercard. He is also a Board Member of Vocalink Ltd UK, a Bank of England approved role. Externally Tim is a member of the UK Finance Technology & Cyber – Product and Services Board, and a Trustee of Voca Pensions Ltd.
Tim leads the Business Risk Controls Committees across NPP, Digital, Commercial & Foundry, is Chair of the Opportunity, Product and Markets Committee and is a member of the Risk Committee and Audit Committees for Vocalink Ltd UK. He is also the Chair of the Mastercard Payment Services Risk Committee, which provides national payments services to Denmark, Norway, Italy, Slovenia and Hungary.
Within his New Payments Platforms responsibilities, he represents Mastercard regularly in various risk reporting, corporate governance and supervisory discussions with parties such as the Bank of England, Danish Financial Services Authority, Norwegian Central Bank, P27, Swedish Financial Services Authority, Saudi Payments, Philippines Central Bank, Payments Canada and The Clearing House in the US.
Prior to Mastercard, Tim was Group Head of Operational Risk and Resilience at the London Stock Exchange Group.
Tim has extensive experience within banking operations, payments, capital markets and in technology. He was Global Head of Service Operations for Standard Chartered Bank based in Asia, Global Head of Deutsche Bank's Command Centres and EMEA Head of Crisis Management. Tim has also led security operations for Goldman Sachs in the UK, and was the first Head of Crisis Management at Barclays Bank and consulted in risk management operations at BP and at the UK Ministry of Defence.
Tim holds a B.A., from Monash University, Melbourne, Australia and a post-graduate in Business and Management from the University of East London, UK. He most recently studied Risk Management at Harvard Business School, where he has presented risk management case studies to the Executive Education program.
He holds a patent (US 62/950,484) in 'Systems and Methods for Providing Assessment Frameworks' for risk management, developed while at Mastercard which is now being utilised with payments and banking clients. He is certified in ITIL Service Management and has completed the Certified Information System Security Professional training.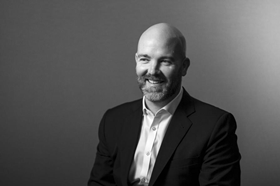 My Sessions
Risk Resilience and Enterprise Agility: Two Sides of the Same Coin
16 November 2022, 14:15 - 15:00 GMT