HR Manager Technology, Frontiers
Tam is a passionate CIPD qualified HR professional who has spent 20+ years in the people and culture space in industries such as banking, insurance, consulting and the last 9 years in tech. She comes with a background of elite sport, having represented Ireland in The Olympic Games in Salt Lake City 2002, where she was flag bearer at the opening ceremony. She is Ireland's first female Winter Olympian.
Her postgraduate qualification in gender analytics from the GATE institute at the University of Toronto enables Tam to bring a lens of analytics and rigor to the Talent space that she believes isinvaluable when driving change. She is passionate about the power of bringing equity to the workplace and organisations investing in talent strategies that support diversity, inclusion and belonging to drive meaningful change.
She is also on the board of two organisations St Bernards and The Association of Irish Powerchair Football, where she provides a talent perspective to support Children and Individuals with disabilities. These organisations align closely with her personal values.
As HR Manager at Frontiers, Tam combines the skills and experience gained throughout her career with Frontiers' powerful mission to make science open – so that scientists can collaborate better and innovate faster to deliver the solutions that enable healthy lives on a healthy planet.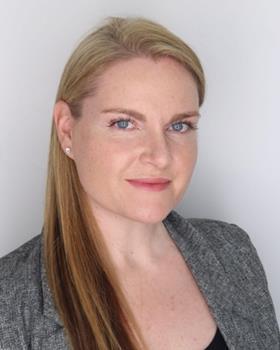 My Sessions
Unmasking Pinkwashing: Symbolic Support or Genuine Change?
Day 2, 20th September 14:05 - 14:55 BST