Head of Regional Strategic Alliances, Cyber Security Forum Initiative
Susanne BITTER is the Managing Director of BITTER Solutions Ltd. and serves as the Head of Regional Strategic Alliances (United Kingdom) of Cyber Security Forum Initiative (CSFI). She has an MBA degree in Strategic Management from Nottingham Trent University (UK) and is a current PhD Candidate in the Information Security area at Royal Holloway, University of London.
Susanne is a certified and passionate information security and data privacy professional with over 15 years of experience within the industry, and holding industry certifications such as CISM, ISO27001 Lead Auditor & Lead Implementer and ITIL amongst others.
She is also multiple times Czech national powerlifting champion (IPF), holds a number of national records and frequently represents her country in international competitions across the world. S
he has been working in various business and consultancy positions across a wide range of industries, local authorities, pharmaceutical to oil & gas global companies.
Susanne's long-term career within Samsung has equipped her with truly global Information Technology skills, Governance, Risk and Compliance knowledge. She follows best practice frameworks in Information Security, Data Privacy, Risk Management, and Business Continuity.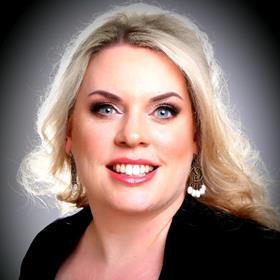 My Sessions
What Are 'Reasonable' Security Measures? It Depends.
Thursday 19th October 2023, 15:00 - 16:00 BST
Security Theatre
The Psychology of Compliance: Techniques for Encouraging Employees to Follow Company Policies
Thursday 19th October 2023, 13:00 - 14:00 BST
GRC Theatre