BA Soc MSc HRM Chartered CIPD, Senior HR Manager, Swiss Re Insurance Ireland
Senior HR professional with vast experience across multiple industries and sectors. After graduating from my Master's in Human Resource Management in Edinburgh, I started my career in the Pharmaceutical Industry in Gilead Sciences Limited, realising quickly I had a lot to learn!
After 7 years in Manufacturing, I moved to the FMCG Industry working for Mars Foods. My role was within the HR Department as HR Manager, but in a move that surprised myself, I was approached to work on Commercial Team to gain some wider business acumen, working for several years as a Senior Account Manager.
After 7 years in Mars, I moved back to HR working as a consultant supporting employers of all sizes with their HR needs. For the last 4 years I have been working in Swiss Re Insurance in a combined role supporting the Irish team while working and leading key global projects with the wider HR Team.
Having a keen interest in the area Learning and Development, Employee Engagement & Retention, Coaching & Mentoring Senior Leaders, I am passionate about supporting business leaders at to how they can get the best of out their teams in line with the Commercial objectives of the Company to achieve outstanding results.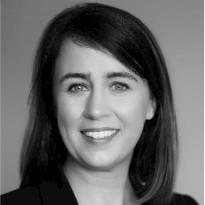 My Sessions
Strategies for Managing Employee Engagement and Retention
Stream 2, 25 January 2023, 13:00 - 13:45 GMT